Part 2!
These past couple of weeks I have been able to meet a whole bunch of goals that I have set for myself and have continued to add to my chord repertoire.
I have been using the iPhone application "Tunefor Ukulele" to tune my instrument. I know that it can be a really valuable skill to be able to tune by ear, but I don't think it is my top priority to do so, and the app on my phone is really great for being portable, quick, accurate, and easy to use.
Through practice, I feel like I have mastered "Just the Way You Are" by Bruno Mars and now feel very confident in my ability to play "You Are My Sunshine" by Ele; so much so that I have even personalized it a bit by adding an outro! It's very simple: just a quick downstrum on G, C, G. The strumming pattern used for "Isn't she Lovely" has become increasingly easier to play fluidly, although there is still some hesitation switching to the E7 chord.
Since my last post, I have learnt the songs "Riptide" by Vance Joy, "Soul Sister" by Train, and "I Will Follow You Into the Dark" by Death Cab for Cutie
through using the following chords: A minor, G, C, F, G, D minor, Bb major, A major, and Bb minor.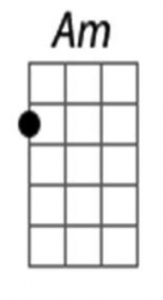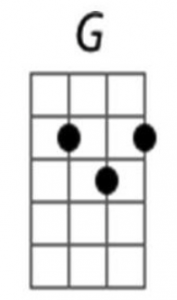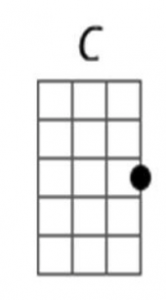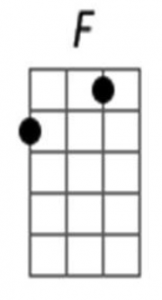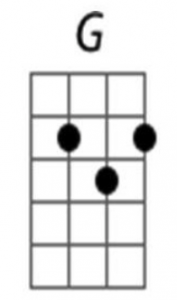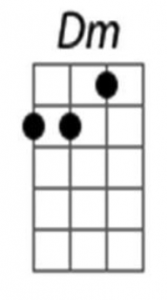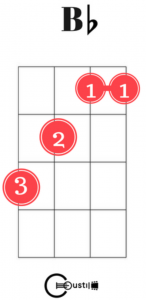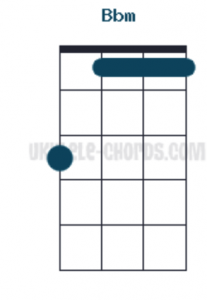 I learnt "Riptide" by Vance Joy, using the chords A minor, G, and C, and the strumming patterns DD UDU and D DU UDU, following along to the Ukulele Teacher's video on Youtube.
I really wanted to explore quick transitions between strumming patterns so as to become more confident to quickly switch between them. This song is great for working on this as (although the chords are very simple) it switches strumming patterns mid-song! When playing the chorus, the strumming pattern switches from DD UDU to D DU UDU. It took a bit of practice to successfully transition between the two, but I think I have gotten much more competent with this, making the strumming pattern for "Isn't She Lovely" a bit easier to do.
Next, I learnt the beginner version of the song "Hey, Soul Sister" by Train, using the chords C, G, A minor, and F, and the strumming pattern D DU UDU, using UkuTabs.
This song has also helped we with developing quick transitions between different strumming patterns as during the chorus the strumming occasionally switches from D DU UDU to one or two quick downstrums on each chord. I am still working at this song but feel like my transitions between the notes have improved drastically.
The last song that I decided to learn was "I Will Follow You Into the Dark" by Death Cab for Cutie, using the chords F, Dm, Bb major, C, Bb minor, and A major, and the strumming pattern D DU UDU following along to the Ukulele Teacher's video on Youtube.
I have always really enjoyed this song for it's mellow acoustics and peaceful vibe, so I decided to tackle it even though several of the chords were new to me- Dm, Bb major, A major, and Bb minor. Dm and A major were decently easy to learn as they both require similar finger formation as the F chord. Bb minor and Bb major were more difficult for me to learn. I don't think this is a song that I will be mastering anytime soon but I do think that with consistent practice, it is an attainable goal and certainly within reach. The strumming pattern is one that I am very familiar with and most of the chords are not too difficult which helps quite a bit.
One thing that I have really been trying to work on recently is my posture when holding and strumming the instrument. I have known for a while that the way that I hold my ukulele when playing (rested on my lap) is not correct, but it has worked for me and honestly, I don't think I wanted to put the effort in to try and change my habits. But now is the time! When playing, I have been holding it higher up against my chest, pressing in with my forearm. This technique was a bit daunting at first as you cannot see the strings as easily and I have therefore found it more difficult to switch between chords as I often don't place my fingers on the right frets. However, I know that this is the right way to play and going back to the basics is important for setting myself up for success later on down the road. Although it took a while to get used to, I feel that my strumming has become more consistent while holding the instrument this way, and it is actually a good thing not to have the strings in constant view as I am looking down at my ukulele less frequently while playing. The one habit I can't seem to break it how far the thumb of my left hand is on the back of the neck of the instrument. I know that it should be father down, pressing into the back of the neck but I can't seem to help it from slipping and peaking up over the edge! I know that my fingers would have more range of motion if I could try to keep my thumb in the right position but I think this is something I will have to work on very gradually.
To be honest, this past week I felt particularly unmotivated – not just to play the ukulele – but to do any schoolwork at all. As a result, I did not practice as often or for as long as I would have wished for but I did my best to try to push past my apathy to pick up my instrument as often as I could, even if it was only to practice for a few minutes.  I think it is very important to remember that everyone has good days and bad days, productive weeks and unproductive ones, and that all we can do is our best as success is never linear.
For the next coming weeks, I would really like to work on my posture while holding the instrument and my strumming technique, and practice the new chords I have learnt from "I Will Follow You Into the Dark" to become more confident in my ability to play songs with more complex chords.
I have chosen to include my progress video for this blog post of me playing "Isn't She Lovely" by Stevie Wonder:
(As far as progression: notice my improved posture and position holding the instrument, strumming pattern that is smoother and more in rhythm, and less – although there is still some – hesitation transitioning to the E7 chord)
-Jess