For this week's recipe, Madi and I thought we would try out yet another different form of baked good – a crisp! We followed along to this great recipe:
After pre-heating our oven to 350 degrees, we chopped the pecans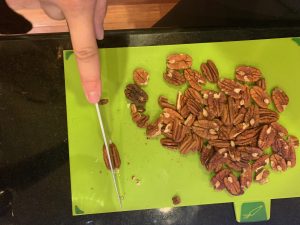 We put the rolled oats in the mixer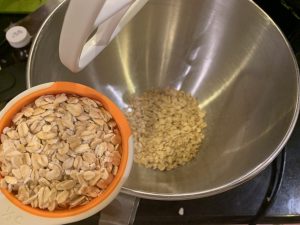 And added in our chopped pecans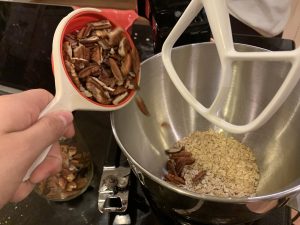 We then added the coconut flakes
And added in the cinnamon and salt
We mixed this together with the maple syrup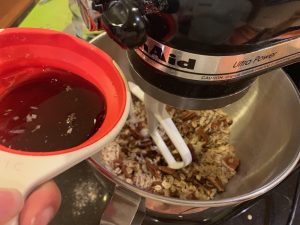 And olive oil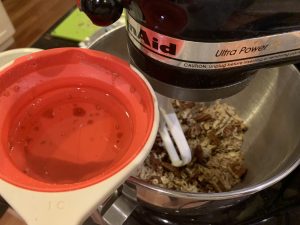 We stirred all of our ingredients together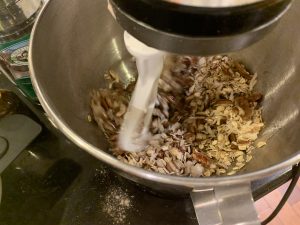 We then greased out pan with butter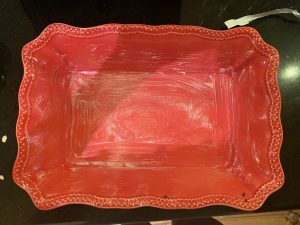 And arranged our frozen blueberries on the bottom of the dish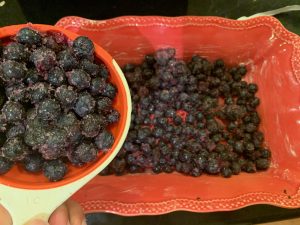 And we layered the oats on top and sprinkled some sugar on top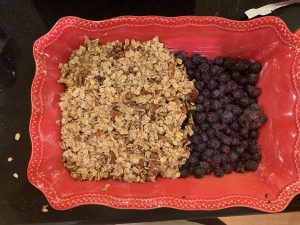 After about half and hour, we took it out of the oven – it looked (and smelled) great!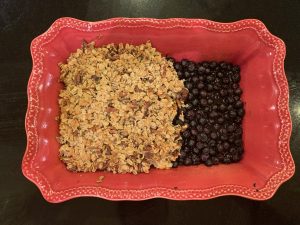 Originally, we had decided to only cover half of the crisp with the oats, so that half of the dish would be gluten-free. It then occurred to us after we took it out of the oven that this didn't really make a whole lot of sense, as the gluten-free people would basically just be eating blueberries 😂 We decided we could do better, so we left this recipe with the gluten.
The overall feedback was that it was pretty tasty! Not too much else to report on this guy, but Madi and I look forward to ways we could manipulate the recipe to create different kinds of fruit crisps!
Cheers!
-Jess