Welcome back!
I am officially halfway through my music blog posts! Crazy to think I can start learning some Christmas songs coming up soon 😛
This past week, I have become super comfortable playing "Riptide" by Vance Joy and "Soul Sister" by Train. I am still working away on "I Will Follow You Into the Dark" by Death Cab for Cutie as I am still struggling a bit with the new chords.
Since my last post, I have learnt the songs "Can't Help Falling in Love with You" by Ingrid Michaelson, "Rivers and Roads" by The Head and the Heart, "Summer of 69" by Bryan Adams, and "Je Suis une Pizza" by Charlotte Diamond.
Through using the following chords: C, G, A minor, F, Dm, Em, A, Bm, and D.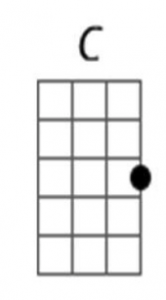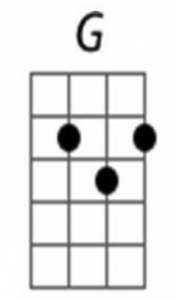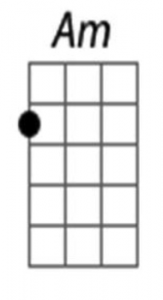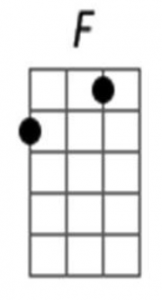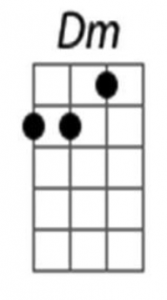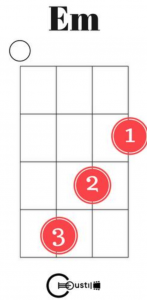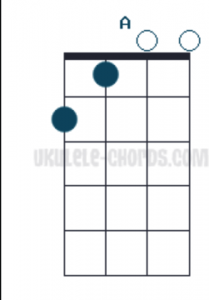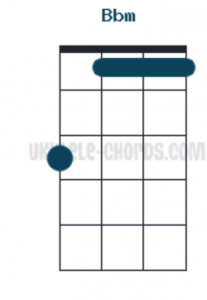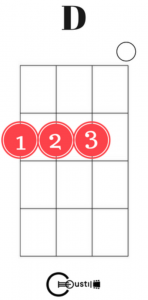 The first new song I tackled was "Can't Help Falling in Love with You" by Ingrid Michaelson, using the chords C, G, A minor, F, Dm, and Em and the strumming pattern DDU UDU, using Ukutabs.
This song has been done in various different styles by various artists over the years. I chose to learn Ingrid Michaelson's because her version seemed most accessible as I figured my pitch would be most similar to hers (compared to Elvis or Twenty One Pilots, etc.) and therefore easier to sing along to and keep the rhythm. I also genuinely just really like her rendition of this classic song, as it is really pretty. The song is fairly slow, and the DDU UDU strumming pattern comes to me fairly easily at this point. But… New Chord Alert! This song uses Em which is brand new to me! Although this chord is a bit hand-stretchy, I found it way easier to pick up than Bb minor and major.
The next song I learnt was "Rivers and Roads" by The Head and the Heart, using the chords C, Am, and F, and the strumming pattern D UDU using UkuTabs and following along to Andrew Gulledge's video on Youtube.
Admittedly, this song was maybe a little too easy for me. The strumming pattern was made it a bit more challenging, as it is very slow and there is a pause of two counts between the first Down and the Up-Down-Up. But at the end of the day, I mostly wanted to learn this song because I just really like it, not because I thought it would challenge me. It was a fun and quick and easy learn. And on that note, let's not waste any more time on it…
Next I  began the process of learning "Summer of 69" by Bryan Adams, using the chords D, A, Bm, G, F, and C, and the strumming pattern DDU UDU following along to The Ukulele Teacher's video on Youtube.
Man is Bm difficult! I have found that forcing myself to slide my thumb back down from the top of the neck helps with my finger range and flexibility but it just subconsciously slides back up there each time making for a less-than-smooth transition! I just learnt the strumming parts of this song, as I think the Riff part is super cool and definitely attainable, but I will have to teach myself how to do it (and how to read it) and I would like to save that portion for when I have at least close-to-mastered the rest of the song.
And lastly! As sort of a bonus song for this week, I taught myself "Je Suis Une Pizza" by Charlotte Diamond, using the chords C, G, F, Am, and Dm, and the strumming pattern DDU UDU using the resource Chordify.
I wasn't really aiming to expand my ukulele skills with this song, but merely pick up a song that had some practical use for me in a classroom. "Je Suis un Pizza" was one of my favourites from elementary school, and can easily be adapted to "I Am a Pizza" if I were in an English classroom.
For the next coming weeks, I would really like to work on learning how to "riff" so I can finish off learning "Summer of 69" and maybe accumulate some more children's songs (maybe some that are a little more challenging too if I can find them?).
As my half-way mark reflection: I feel much more confident in my ability to play the ukulele but I could still expand my chord knowledge more. I think using songs that use these chords is the best way to make myself get better at playing them and to reduce hesitation transitioning from an easier chord to a more challenging one and back. My vocabulary and knowledge of the instrument have improved exponentially, and most of the chords I know by heart. I would like to continue expanding in the area of strumming patterns, but I think I have put a lot of effort into trying out different ones and it has made me feel more competent in my strumming abilities. The hardest part of learning the ukulele thus far has been finding the time (and sometimes the motivation) to practice regularly. Overall, I think I am most proud of my ability to recognize the error in my posture, strumming, and holding the instrument and self-correct these things despite them being what was "normal" for me. I didn't think I would be able to change my ways but once I put effort into it and pushed past the difficulties it presented, I realized that it actually made me better at playing.
I have chosen to include my progress video for this half-way blog of me playing "Can't Help Falling in Love With You" by Ingrid Michaelson:
-Jess